Built heritage is more than just old houses, castles, churches, museums – it is "living" evidence of our past, culture, craftsmanship, history, lifestyle, etc. This heritage was left to us as a legacy by our ancestors, to at least maintain, and to hand over to the next generations.
Historic buildings need care and attention, but they offer benefits in return – they add value to our life in so many ways.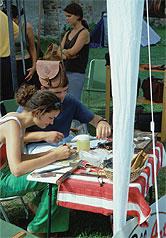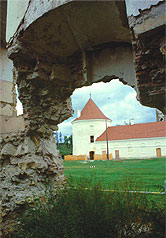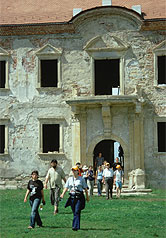 They contribute to a "human" environment, a space to live, work, relax in – to enjoy. Through tourism, trade, cultural activities they bring regeneration to a region, by creating new workplaces, and a market for local products and services.
The continued development of the BHCT Centre at Bánffy Castle offers an opportunity for the revitalisation of the local economy. The project offers employment for local people, and by purchasing goods and materials locally (from bricks to vegetables), it helps to stimulate local enterprise.
International interest in the castle and the work of the project continues to bring many visitors through the development of cultural tourism.
In the longer term the project will develop a partnership with commercial enterprise, which will see the development of hotel and conference facilities, and a restaurant in parallel with the BHCT Centre, workshops and museum. This process has already begun with the opening of the castle's Art Café in November 2001.
The support of the local community through individuals, and particularly through the Local Council of Bontida, has been instrumental in developing and managing this change.
Supported by His Royal Highness, The Prince of Wales
Sponsors: