The history of Bánffy Castle from Bonţida
---
The Bánffy Castle, Bonţida had been added to and altered since the 16th century, and was finally completed in the 19th century. The most outstanding construction periods were the Renaissance and Baroque ones. It was unfortunately seriously damaged by the retreating German troops, destroying its furniture, library, and portrait collection in September 1944.
The only evidence of its former interiors are the archive photographs. The consequences of the nationalization and the inadequate use of the buildings, as well as the lack of maintenance accelerated their degradation.
In the 60's the National Direction for Monument Conservation consolidated the main building. The funding of the restoration works was stopped after a short time and the castle became a source for construction materials and firewood.
Conservation and restoration of the castle requires major investments. This is valid only if it can achieve a well-defined function to ensure its future viability. The Transylvania Trust will develop an International Built Heritage Conservation Training Centre at the castle, which will ensure the effective management of the buildings and the surrounding site.
The Romanian-Hungarian Covenant between the Ministry of Culture, Romania and the Ministry for National Cultural Heritage, Hungary signed in 1999 enabled funds to be directed towards the conservation of the castle. The Romanian Ministry of Culture has also directly funded the reinstatement of a major part of the roof to the main building.
Since then additional funding has been sourced through private foundations, which has enabled restoration to be undertaken within the context of the Built Heritage Conservation Training Courses run jointly by the Transylvania Trust and the Institute of Historic Building Conservation (IHBC).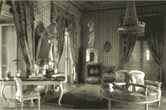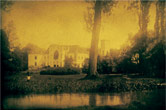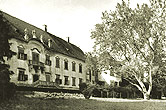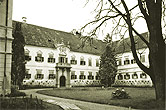 Supported by His Royal Highness, The Prince of Wales
Sponsors: